Commanding the Highest Return on Your Investment is Our Goal
When John Hall & Company is entrusted to list and sell your land, our goal is simple. We endeavor to command the highest possible return for your investment by marketing to a class of buyers willing to pay a premium for your sweat equity, vision, and stewardship.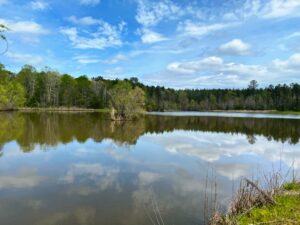 Selling land is our passion. We don't look at it as a job so much as our calling and serving our clients is the reward. When we find a qualified buyer with a family who is going to appreciate and love the land as much as the one that came before him, it's infectious. There's no greater satisfaction than knowing our Seller's goals were realized from our efforts, experience, and marketing skills.
The most important decision you will make after the decision to sell your land is which company and broker to use. It's up to the broker to help determine the Asking Price and create an individualized marketing plan. This will ultimately dictate its level of exposure, the time spent on the market, and your return. 
You deserve someone who knows the local market and your specific needs.
Knowledge and Expertise: 



The local landowners, closing attorneys, appraisers, trust officers, land managers, and other people who talk about land offered for sale

Micro-markets within each county that can increase value
The Comparable Sales to help in determining your property's value
The way we reach potential buyers in this industry is constantly evolving, so we have implemented a holistic marketing strategy that is second to none.
Marketing Advantage:



A custom marketing brochure with aerials, topos, flood, and location maps, high definition pictures, and a professional description of the property's attributes.

Local, Regional, and National exposure of your listing from land aggregator websites such as Land and Farm, Land Watch, Lands of Alabama, and many more.

Drone video footage and videos

Social media exposure on FB, LinkedIn, and Instagram

A digital online platform designed to attract buyers including Search Engine Optimization, Google Ad Words, and Keywords
Email blasts of your property to every land broker in Alabama as well as a database of buyers gathered over our 35 years of service
Our 35 years of experience and understanding of all types of land transactions provides Land Owners a significant advantage.  Every specialist at John Hall & Company are landowners. As such we understand firsthand the work, time, money, and emotional investment you have put into your land. I welcome you to take advantage of our experience, proprietary knowledge, and unique skill set to maximize the return on your investment.