John Hall & Company Celebrates 35 Years
As we enter a new year, John Hall & Company is excited to celebrate a major milestone. We have been serving clients and helping them buy and sell land in Alabama and surrounding states for thirty-five years! As we mark the anniversary for the company, it is important to look back at where it all began and the values that have shaped our business.
Our Start
John E. Hall Jr.'s appreciation of land ownership started at an early age. His grandfather, E. O. Hall, purchased his family's farm in 1930. A true entrepreneur, he grew cotton, operated a cotton gin, and was the postmaster. He also owned and ran the family's general store in Cecil, Alabama–The John Hall Store. John E. Hall Sr., Hall's father, followed in the same footsteps.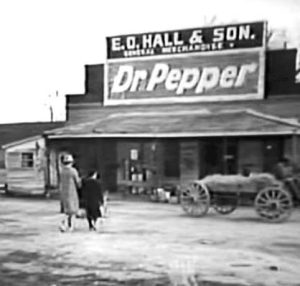 John E. Hall Jr. considers it a great privilege to grow up on his family's farm. From an early age, he hunted, fished, and explored with his family and friends. As a young teenager, he was already running a tractor and bush hog. His upbringing led him to learn about the natural resources like creeks, trees, soil, and wildlife that comprise a tract of land.
"Growing up in a rural setting gave me a lot of gratitude and appreciation for the opportunity to learn the value of hard work and experience and enjoy the outdoors," said Hall.
Hall attended Auburn University and obtained a Master's Degree in Agricultural Economics. While at Auburn, he met his wife, Diane Fleming Hall. Diane also grew up with an appreciation for land, as she was raised on her family's farm in Madison County.
After completing his education at Auburn, Hall served in the U.S. Army Air Defense Artillery for two years. Hall then started his career in real estate in 1971 selling homes, land, and commercial properties for thirteen years; he then went on to work for a developer for three years. With over sixteen years of experience, Hall decided it was time to start his own company. In 1987, John Hall & Company was founded. In addition to Hall, the company had a part-time secretary and one other salesman. From the start, John Hall & Company handled commercial sales, investment property sales, and land sales.
Our Growth
Networking has been a key to the growth of John Hall & Company. Whether it's working with a repeat client to purchase conservation easements or meeting families who want to purchase land to leave a legacy for future generations, the brokers at John Hall & Company build relationships with their clients. With connections throughout the state of Alabama, John Hall & Company has grown and evolved. While the company still handles a variety of sales, the majority of business centers around land sales.

Hall recounted a few exciting sales throughout the history of John Hall & Company.
In the early years, a typical land sale for John Hall & Company was around 200-500 acres. In 1975, one of Hall's salespeople learned about an approximately 150,000 acre listing in the panhandle of Florida. Owned by Procter & Gamble, the Carabelle property included primarily pine timberland. Hall and another broker flew to Florida with a potential buyer, the buyer's family, and the buyer's Forester to show the land. They ended up writing a contract immediately on the hood of a truck for 11,000 acres of the property. The sale closed quickly and was a huge win within the first few years of business.
An Elmore County lakefront property was another exciting opportunity for John Hall & Company. Along Yates Lake, the 3,500 acres of land were sold to Forever Wild Land Trust. The sale led to an additional deal with 2,000 adjoining acres that were part of a trust. Through Forever Wild, the land is managed, groomed, and preserved to be used by the public. The tract of land allows for hunting, fishing, bird watching, canoeing, and wildlife viewing. It also features two hiking trails totaling over seven miles.
Our Legacy
Family-owned and operated since 1987, John Hall & Company is one of the oldest continuously operated land-based real estate company in the state. Core values, a love of family, and a passion for land ownership have played large roles in contributing to the business' success.
Values
The core values of John Hall & Company are integrity, service, and practicing the golden rule. These values have been in place since its start and have shaped the business' legacy. While employees have come and gone throughout the years, Hall believes the hardworking and honest people who have been a part of the company have played a major role in its success.
"The key to success is treating your customers and employees with utmost respect, honesty, and integrity," said Hall. "We work to be very service-oriented."
Hall is very generous with his time and has trained brokers throughout the state. Many who have worked for John Hall & Company have gone on to open their own companies.
Family
Family is a priority to John E. Hall Jr. With Diane, his wife of fifty-three years, he has three sons–Josh, Pete, and Luke; a doting grandfather, he also has nine grandchildren he enjoys spending time with and talks about with pride.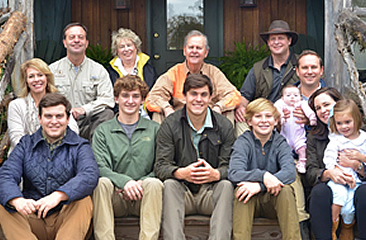 Two of Hall's sons, Pete and Josh, are a part of John Hall & Company.
Pete has been a broker at John Hall & Company for twenty years. He is now a partner in the company with most of his focus centered on land sales and development. A true expert, he is the first person in Montgomery, Alabama to earn the Accredited Land Consultant (ALC) designation. To become an ALC, land professionals must complete a rigorous education program, have a track record of transaction performance, and showcase a commitment to professional growth.
Josh is a Certified General Real Estate Appraiser with an MAI Membership designation from the Appraisal Institute. He is a shareholder in Valbridge Property Advisors, where he specializes in the valuation and consulting of commercial real estate and land. Josh is also a broker for John Hall & Company, helping clients purchase shopping centers, subdivisions, office buildings, and timberland.
Land Ownership
Hall considers land ownership a big blessing. His farm in Macon County is enjoyed by his family, as well as their friends.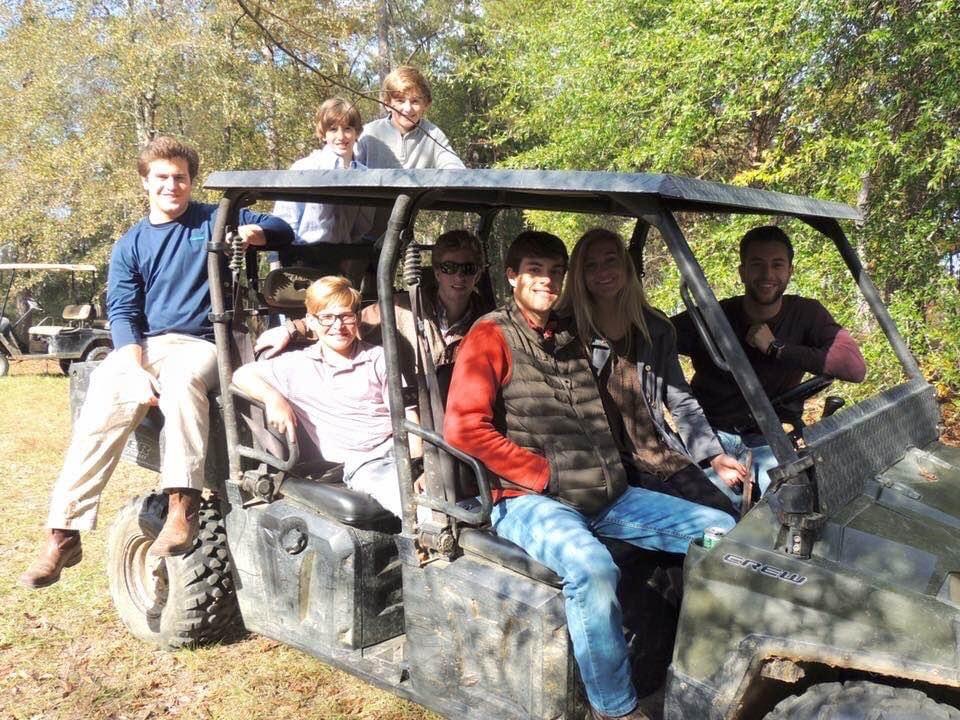 "Because it has been in the family since the '30s, it's just a special place. Thanksgiving is our favorite holiday because that's when we gather as a family and extended family together at the farm," said Hall. "It's a wonderful day we look forward to every year."
The cabin at the farm is filled throughout hunting season by Hall's sons and grandkids. Whether it's hunting, fishing, or exploring on the four-wheelers and ATVs, it is used to create memories to last a lifetime. Hall also uses time spent at the farm as a teaching opportunity; he emphasizes hunting safety and the conservation of wildlife.
Hall's love of family and appreciation of land ownership has fueled his passion at John Hall & Company. Hall and the other brokers enjoy connecting buyers with a piece of property that meets their needs. It goes beyond simply making a sale; they love to see families achieve their dreams.
"It's such a wonderful pleasure when you start working with a family… a buyer, who tells you their ideal property," said Hall. "We start the search and help connect them with the perfect place. To see them happy and making memories as a family, that's what it's all about."
Hall personally knows the impact land ownership can have on generations. He and the team at John Hall & Company enjoy helping clients build their legacy and create a place where their families can make treasured memories.
Our Future
John Hall & Company is excited to provide excellent service to buyers and sellers for years to come. As new technologies become available, the team continues to adapt. Drone footage, mapping software, and digital marketing have enhanced the buying and selling process. Although the boutique firm has grown and changed over the last thirty-five years, it remains true to the core values John Hall held dear when he started John Hall & Company–integrity, service, and practicing the golden rule. Buyers and sellers are treated with respect, as brokers seek to educate them throughout the process. Thanks to the hard work of John E. Hall Jr. and his team throughout the years, John Hall & Company is a local, relationship-based company with the ability to market properties nationwide.
From the team at John Hall & Company, thank you for making the last thirty-five years a success! We are grateful for our family, friends, and clients who have supported us for more than three decades. We cannot wait to continue to grow together as we help our clients buy and sell premier recreational properties, commercial property, and land investments.