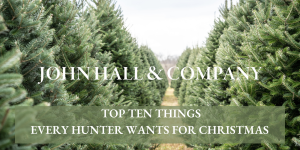 TOP TEN THINGS EVERY HUNTER WANTS FOR CHRISTMAS
As Christmas quickly approaches, it's time to search for the perfect gift for the hunter in your life. As hunting experts, we've rounded up some of our favorite gift ideas to suit every budget and hunter.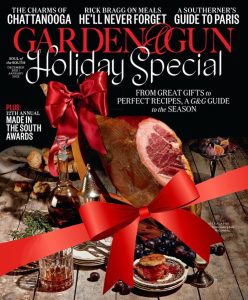 $19.98
A one-year magazine subscription is a gift that keeps on giving. Garden & Gun is a bi-monthly print publication focused on southern traditions, including sporting culture, food, and people. Whether your gift recipient wants to learn more about conservation, find new recipes for their weekend away, or laugh at stories about hunting dogs, Garden & Gun includes articles for everyone. The magazine is also a beautiful addition to any hunting lodge coffee table.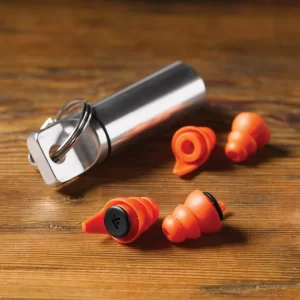 $24.99
Ear protection is crucial when regularly hunting. Orvis' Adaptive Hearing Protection Earplugs allow hunters to hear what they want while protecting ears from shotgun blasts. The earplugs reduce loud blasts up to thirty-three decibels but reduce general sounds by only five decibels, ensuring voices and other noises can be heard. They're the perfect stocking stuffer or quick gift for the hunter in your life.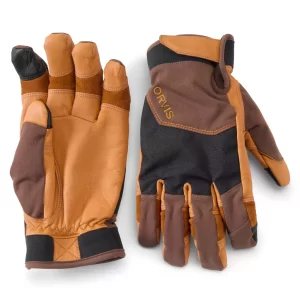 $119
Every hunter needs a quality pair of hunting gloves. Orvis' Cold Weather Hunting Gloves combine style and function. Providing warmth while still offering dexterity, the palm and fingers of the glove are made of goat leather; the glove is lined with insulation, except for on the trigger finger and thumb.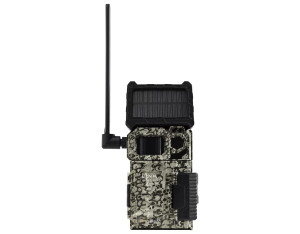 $169.99
Trail cameras are a great way for your hunter to monitor game on their land when they aren't around. Boasting a concealable design, the LINK-MICRO-S-LTE Solar Cellular Trail Camera packs a lot of features into the small package. The trail camera has a .4 second trigger speed and an 80-foot infrared flash and detection range. The integrated solar panel and rechargeable lithium battery give the camera unlimited battery life. SpyPoint also offers a free photo transmission plan straight to their phone.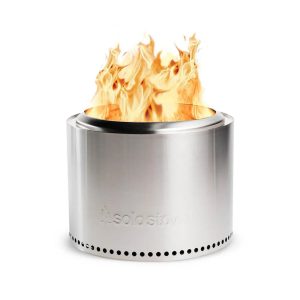 $349.99
Whether the hunter in your life wants a backyard bonfire or a place to recount the adventures of the day while camping, the SOLO Stove Bonfire is sure to make their wish list. The firepit makes it easy to create memories around the bonfire without worrying about constantly dodging smoke. The SOLO Stove Bonfire's design creates a clean and efficient burn, regardless of the firewood used. The smokeless bonfire is also light and portable.
Photo: Orvis
$25-$2,000
No matter the type of hunt they prefer, Orvis offers a wide range of hunting and fishing gear for your gift recipient. Take the guesswork out of picking the perfect gift for the person who has everything with a gift card. Orvis gift cards can be redeemed online, over the phone, through the mail, or at any Orvis store. As Orvis focuses on their commitment to the environment, they even offer gift cards made with Forest Stewardship Council™ Certified paper.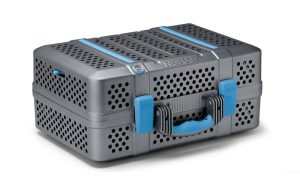 $599
NOMAD's innovative design makes it the ideal portable grill and smoker for any weekend hunting trip. Whether your gift recipient wants to sear, smoke, bake, or barbecue, the NOMAD Grill and Smoker makes it easy. The state-of-the-art grill has superior craftsmanship, while also being convenient to take on the road.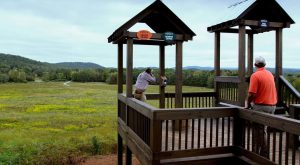 Varies by Accommodations and Length of Stay
Located in Sylacauga, Alabama, Pursell Farms is a beautiful resort that prides itself on hospitality. With more than 3,200 acres of rolling hills, it is a perfect getaway for an avid hunter. Through the Orvis Shooting Grounds at Pursell Farms, they offer sporting clays, wingshooting and fly-fishing schools, and upland hunting memberships. Guests can also enjoy cabins, the Orvis Clubhouse, and five-star dining experiences.
Loyal Hunting Dog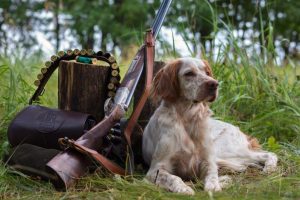 Photo: John Hall and Company
Varies by Breed and Formal Training
What hunter doesn't dream about having a well-trained, loyal hunting dog? While dogs are a big commitment, a hunting dog is a gift that would wow the hunter in your life this holiday season. When researching the best hunting dog, it's important to consider the recipient's preferred type of hunt, if the dog will live in the house and regularly be around children, and the amount of training the dog will require. John Hall and Company employees have loyal dogs ranging from a Brittany to a Golden Retriever.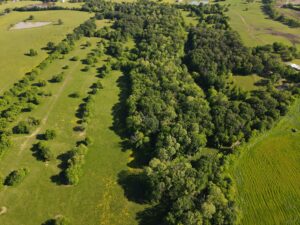 Varies by Property
A premier hunting plantation is a gift that will be enjoyed for years to come. From weekend hunting trips to bringing the family together for the holidays, there's something special about creating memories on your own piece of land. Give the gift that can be appreciated and shared for generations to come!
At John Hall and Company, we have thirty-five years of experience helping hunters find their perfect property. We pride ourselves on selling and conserving Alabama's lands and building family legacies. Ready to purchase a premier hunting plantation to create memories with your family and friends? Give us a call!
We'd love to hear from you. Did your dream gift make our gift guide? What is on your Christmas wish list?
*Prices valid at the time of publication.