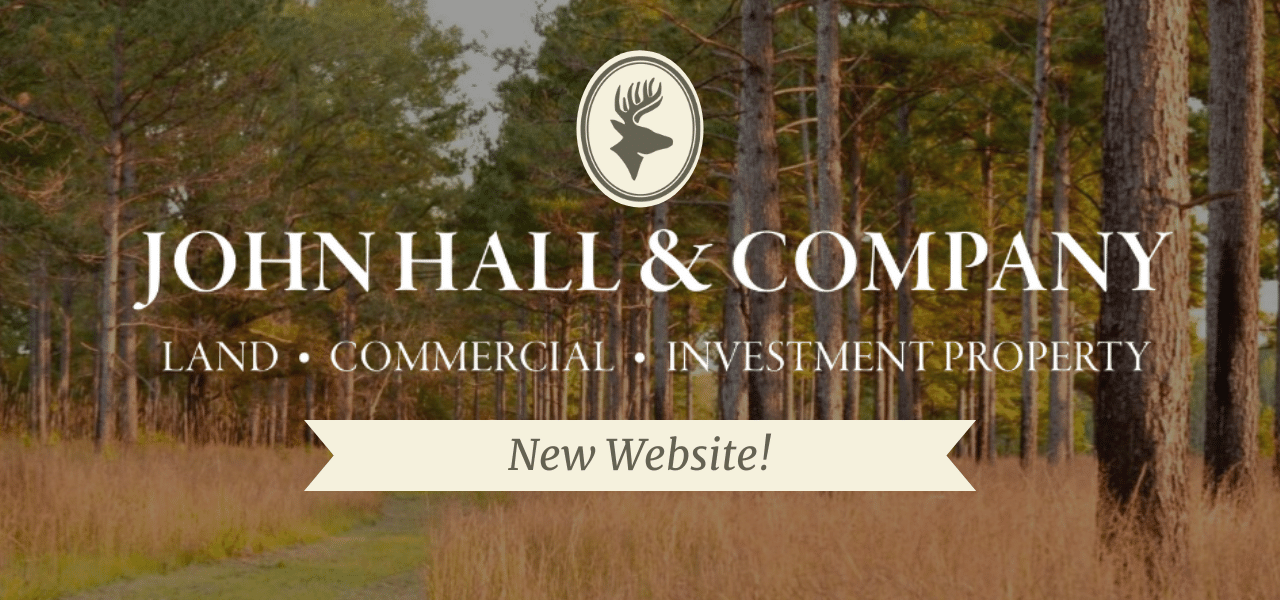 Welcome! We are glad that you have found our new John Hall and Company website. This website has been designed to assist you. Our team is here to help you find land for sale in Alabama and/or assist you to market your land in Alabama to the right buyers in Alabama and across the U.S.
The purpose of the John Hall and Company Website:
Firstly, we want you to easily find the information you need. We have a wide variety of land and commercial properties for you to look through. For more information or to schedule a showing, please feel free to contact us. We also have a large network across the state to help our clients find land for sale in Alabama. Our agents have excellent working relationships with other brokerages and agents. We can search our network of agents and data bases to find what our clients want.
Secondly, we want to share how we can help you. We have highlighted the services. In addition, we share the services our partners in land development have to offer our clients. The John Hall and Company team has created a library of helpful articles. These articles include insights into what people need to know when buying or selling land in Alabama. Plus, we have many more articles planned for this year.
Thirdly, we are offering a Free Broker's Opinion of Value to individuals who are serious about selling their property and are ready to start the process of listing their land or estate. The John Hall and Company team is here to walk clients through each step of their journey to selling their property. We also have a top notch marketing team that makes sure your property gets the online and offline traffic to get it sold.
Finding Land For Sale in Alabama
Our team offers a "Key Consideration for Buying Property" checklist to guide you through the buying process that is available to download at your convenience. Next, set up a meeting with one of our Buyer Specialists to begin the educational process and help us find the property that you are looking for in Alabama.
Lastly, get to know John Hall and Company via our story page. Read through our agents bios to see who can best serve you in your hunt for property or your journey to sell the land or estate you own. Please, feel free to reach out to us individually or call the John Hall and Company office today (334) 270-8400.
Please, connect with us on Facebook, LinkedIn and Instagram!